Learning Through Storytelling 
Episode 1: Rwanda, 

A Portrait of Post-Traumatic Growth

 
March 29th, 2024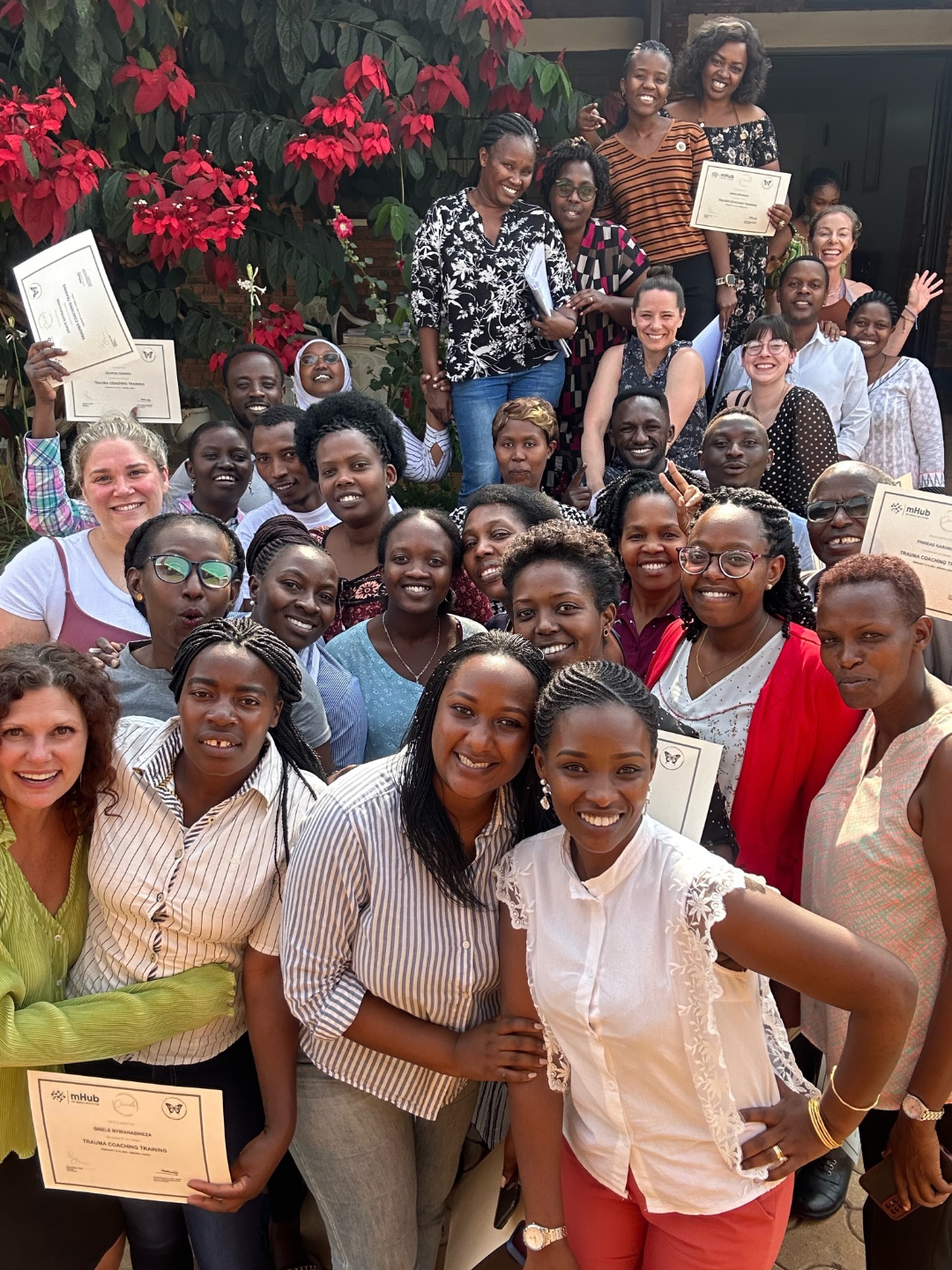 About This Webinar
Post-traumatic growth (PTG) posits that adversity has the potential to result in transformational change that can manifest in a variety of ways. While PTG does not aim to minimize the challenges associated with suffering, it highlights the potential for meaning-making following pivotal life-events. While there have been examples of this phenomena on an individual level, rarely are these applications discussed on a macro-level.  
Rwanda is a beacon of hope for the rest of the world with regards to their response to the `1994 genocide against the Tutsi, where between 600,000 and 1,000,000 people were killed by friends and neighbors within 100 days. The Rwandan government shaped a thoughtful, organized, and intentional recovery that capitalized on the strengths of Rwandan culture that were embedded before colonization. The fruits of this response are captured by the safety, cleanliness, and highly connective country who identifies as "One Rwanda." In essence, the national identity captures the reality that we are all human regardless of ethnic or racial identities.  
Our Rwanda, A Portrait of Post-Traumatic Growth, is the first episode in a series of storytelling trainings that were designed to increase relatability of concepts in mental health. Utilizing original video content in conjunction with traditional presentation methods, this episode will highlight strength, resiliency, and the results of Rwanda's exemplary response to the genocide. Post-traumatic growth and resiliency are discussed in the context of people who shared their stories with us, along with mental health professionals who live and work in Rwanda.  
Participants will be able to...
Define Post-Traumatic Growth Theory

 (PTG). 

Discuss the concepts of PTG and apply them to Rwanda's recovery from the genocide.

 

Discuss characteristics unique to Rwandan culture that cultivated a unified populous following the genocide. 

 

Apply the lessons learned about PTG through the Storytelling series to their own client work.

 

Articulate – areas of strength, areas of growth on a

micr

o

 

leve

l

.

 
Continuing Education (CE) hours: 3  
Register for Live Webinar
Live Webinar Details 
Date: Friday, March 29th 2024 
Time: 12:00pm - 3:00pm PST 
Target Audience:  Minimum of a Master's Degree in a mental health or related field; or be a student in social work, psychology, counseling, or a related field. In Low- and Middle-Income Countries, a minimum of a Bachelor's degree in social work, psychology, counseling, or a related field is required.
Course Materials: Presentation in PDF format available after purchase 24 hours prior to webinar.    
Additional Info: For live CE credit, you must watch the live webinar in its entirety at its scheduled time and complete the CE quiz and evaluation within one week. Quizzes must be passed with at least an 80%. 
Our trainings are meant to be conducted in an intimate setting, however, we do require at least 8 participants for the training to occur. 
Become a Member! 
A monthly subscription to ITTC's Professional Learning Community, KALOS Includes: 
Unlimited Access to asynchronous courses and workshops with more being added all the time. 

Access to the Learning Community where you can connect with colleagues worldwide.  

Discounts on our live events like trainings, retreats, and the ITTCTrauma Summit.
 All courses live and asynchronous offer continuing education credits.
Join KALOS
Continuing Education (CE) hours 
3 NBCC CE hours are available for licensed mental health providers. Please check with your licensing board to confirm that NBCC CE hours are accepted.
Integrative Trauma Treatment Center (ITTC) has been approved by NBCC as an Approved Continuing Education Provider, ACEP No. 6912. Programs that do not qualify for NBCC credit are clearly identified. Integrative Trauma Treatment Center (ITTC) is solely responsible for all aspects of the programs.
HOURS 
Monday - Friday: 9:00am -5:00pm*
Closures: New Years Day, Memorial Day, Juneteenth, Fourth of July, Labor Day, Thanksgiving, Christmas.